01-04-2017, 10:14 PM
(This post was last modified: 01-04-2017 10:17 PM by MasaruKanji.)
RE: Kanji Unprofesinalism
Knowing Kageyoshi he mostly wanted to show his role as moderator. Not sounds like a bad guy.


This will be looked into.

PM the facebook page about Midori changing leadership.

Note : For the X billion time, kanji don't meddle or deal with clans matters.
---
No longer active Kanji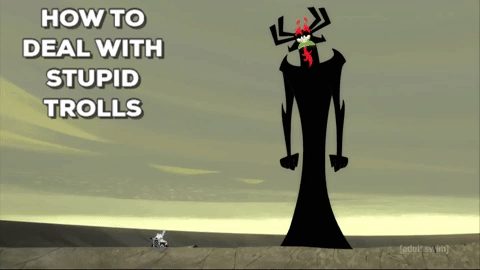 Check out my personnal website. RyuKanji loved it.

Serial pranker and rickroller since 2013
01-04-2017, 11:06 PM
aloshka
Posting Freak


Posts: 763
Joined: May 2015
Reputation: 53
RE: Kanji Unprofesinalism
I would say it's like having a grudge toward dog or cat for stealing a meat from plate.

So from certain point of view, it was Mattson's fault, because he had any expectations. There is even a proverb: "you're screwed for the first time, it's not your fault; you're screwed for the 2nd time - it's entirely your fault".
01-05-2017, 01:46 AM
RE: Kanji Unprofesinalism
(01-04-2017 10:14 PM)

MasaruKanji Wrote: Note : For the X billion time, kanji don't meddle or deal with clans matters.
Don't meddle in clan matter, I understand.
But i feel this is much more of a technical issue, even closer to a bug than a clan matter.
Seeing as clan matters such as war room or arguments or whatever can be handled by clan members and regular players, but this is something that can't be done by any of us, so we need help from someone above us, with access to the system.
So, in my opinion, it isn't a clan issue at all. It's a system issue, which should be Kanji's #1 job to handle.
---
http://i.imgur.com/rwc2MFh.jpg
http://i.imgur.com/BZico18.png
01-05-2017, 04:15 AM
(This post was last modified: 01-05-2017 04:16 AM by MasaruKanji.)
RE: Kanji Unprofesinalism
We sadly don't have the power to change leadership stuff. (Or the edits for Aka Ryu/Bishamon/Midori) would had already been done.

That's why it's required to PM the facebook page about that matter.
---
No longer active Kanji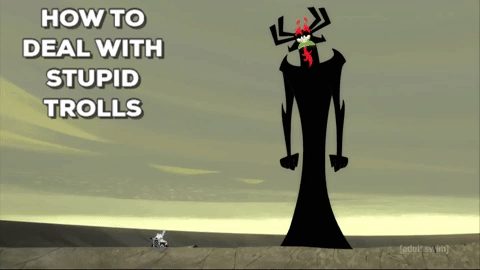 Check out my personnal website. RyuKanji loved it.

Serial pranker and rickroller since 2013
01-07-2017, 01:27 AM
Tendril
Tentacles Overlord


Posts: 117
Joined: Apr 2015
Reputation: 10
RE: Kanji Unprofesinalism
Kageyoshi can solve this matter easily by telling Mattson that kanji cannot change the clan orbat, and ask him to pm Lut on facebook instead of this.
01-07-2017, 11:56 PM
(This post was last modified: 01-08-2017 12:13 AM by aloshka.)
aloshka
Posting Freak


Posts: 763
Joined: May 2015
Reputation: 53
RE: Kanji Unprofesinalism
But it's already visible, that at the beginning Kageyoshi thought it's about Kanjis intervention to save Midori, so he pretended Kanjis don't meddle in War Room, but instead of saying: "we have to be neutral, period", he was grumpy. Though ok, nvm, first misunderstandment, he had bad day or sth. Later, during the convo, he realised it's about editing clan orbat, so he said to Mattson it doesn't matter, he doesn't care, he's general blahblahblah and now I've just lost 5 min of my life to write about it...

Anyway, it's better that he pretends now, that whole convo was misunderstandment than if he said that all was ok.

On the other hand not sure if better, because it gives a hope, that it's still a room to talk and treat erm... some aspect of this game normally or seriously.

Edit: I've just realised, I'm so damn happy, that I don't depend and I don't have to depend on any kind of help from this kind of Kanjis (it's not necessarily only or always about Kageyoshi or not about all of them). Maybe one day I will come back to game (after revolutionary updates/season 2/or events about fate of Aoi), not sure if I will bother till then though, but I will keep situations like this in mind.
01-09-2017, 04:19 PM
(This post was last modified: 01-09-2017 04:42 PM by AK90.)
AK90
Aoi Hoiru Leader


Posts: 74
Joined: Nov 2015
Reputation: 19
RE: Kanji Unprofesinalism
Well, the problem is deeper. Much deeper.

Kanji are not a profesionals, because being professional means earning the money for your services. So lets call them volunteers.

I think kageyoshi is the most active and well-known Kanji ingame now. He(and other kanjis) acts in game like gods, and it is part of their roleplay. All that *child of this world*, *I am eternity* and so on.

Only the faith of people makes God strong and also it makes the God responsible for his follovers. If Kageyoshi would act like ordinary player, he will recieve less respect. Now newbies respect him because *HE IS KANJI*, not because they know him as a man. But when the clan leader asks him about problems, I think its better to react in normal way, not the roleplay or agressive/stubborn/arrogant way as we can see here. In my situation I also wrote to him with a clan problem, recieved in first wrong answer(spent 25 gold which did not solve the problem), second - something like *I am not the Kanji who works with clans*, third - *I will report and tell you the result*, and ignore at last.

That game does not have official page with moderators/administrators list and their responsibilities. Also players can't see any other kanji online. They do not know and should not care about WHO is reading facebook page. For them all kanji and facebook page and kanji of the forum are the same person - the face of the game administration, the gods. And players should know the panteon.

It was said many times that the game is not abandoned by devs. But what is the hierarchy? What kanji are responsible for and what powers do they have? It should be some page on the game site where you could read for example - MasaruKanji is responsible for forum moderation, KageyoshiKanji for creating tournaments, RyuKanji for clan issues, LutcKanji(lol) - for technical errors. And so on. But all that persons should be available to contact.

I think everyone would agree that changing clan orbat is not the HUGE technical problem. But it can be called urgent. We had another problem during the war - and every single day was valuable for us.

So what is normal clan leader/player action in case of problem? To write to the first available man from the game administration. Why not the fb page? Because he already wrote to fb page and recieved no answer during 2-3 days. He expect Kanji to have power to solve his problem or at least have better *communication channel* with technical personnel of that game. But you know - facebook page answer 1-2 times per month now. So players would disturb kanji with their problems again and again, *Write to fb page and somewhen devs would respond* - is not the answer. I am ok to know the page responds once per week in tuesday at 10.00 local time for example. But it should be constant time.


What should players do in that situation? - It is the question to Masaru.

For myself I understood that Kanjis have very limited powers, and most of them have limited knowledge about the game technical side. Thats why I am not surprised about Kageyoshi reactions - Mattson and other people just asking him about things he can't do, does not want to do and maybe even does not know. We just should not expect from him being a game God and help us - he is just a man. As I already told - the game administration work is not transparent for players - Kageyoshi and devs may work hard every day to make game better, but we don't see that work and noone tell us about that.
---
User(s) browsing this thread: 1 Guest(s)