07-27-2015, 08:34 PM
Yokai
---
No longer active Kanji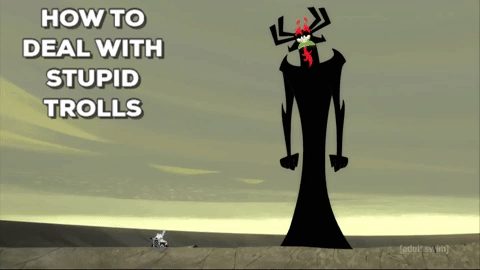 Check out my personnal website. RyuKanji loved it.

Serial pranker and rickroller since 2013
07-27-2015, 10:36 PM
Centifolia
I will bear Chikako's children!


Posts: 256
Joined: May 2015
Reputation: 16
RE: Yokai
Kitsune and Yuuki-onna
---
I am a writer who fell for Chikako's charms. I was born to win her admiration and I desire to give her the purest form of love
Current works
(updatedx3)
07-27-2015, 11:23 PM
rugedeth
Junior Member


Posts: 6
Joined: Jul 2015
Reputation: 0
RE: Yokai
---
Knowledge is Power Guard it Well
07-28-2015, 12:15 AM
RE: Yokai
I would personally love to see a little cat demon chasing me on two legs. Even if i had to kill it. =[
07-28-2015, 01:18 AM
Zombiecross
Junior Member


Posts: 49
Joined: Apr 2015
Reputation: 0
RE: Yokai
I think you should make a "spirit realm" that you can only enter once you've ascended that has as many of these things as you can make. Make it just like the regular map, but all the cities are populated by creatures like in Spirited Away.
Also, in the regular world map, you could have the occasional dungeon randomly have an entrance to a "hell level" dungeon that just keeps going down and down for ten floors and ends with fighting a stronger, bigger version of one of these demons (wearing a crown, with a few little alterations to its costume), and once you've slain all the different kinds of hell bosses, you get one piece from the "demon slayer" set of items.
07-28-2015, 03:40 AM
Azgodeth
Ninja Geisha


Posts: 531
Joined: Apr 2015
Reputation: 35
RE: Yokai
double thumbs up for kitsune. im sick of being the only one ;P
07-28-2015, 08:36 AM
RE: Yokai
Kotengu and Gashadokuro.
---
Buckets make good helmets .
07-28-2015, 05:28 PM
Korosu
Member


Posts: 98
Joined: Apr 2015
Reputation: 2
RE: Yokai
I'd like to see
Karasu Tengu
.
As they're humanoid, they could work just like normal bandits and soldiers with weapons.
Also, because they're subordinates of greater Tengu, they might sometime in the future be implemented as reinforcements for Tengu attacks.
07-28-2015, 10:15 PM
Tendril
Tentacles Overlord


Posts: 117
Joined: Apr 2015
Reputation: 10
RE: Yokai
Agree with zombiecross: make a realm for demons
Yamata no Orochi (dunno if it's realistic since this one is a big-ass monster)
Tsuchigumo (quite a big monster too)
Jorogumo: spider-woman
Kappa
Rokuro-kubi: the long neck "hot" girl
Raiju: thunder beast
Kamaitachi: a weasel wielding sickle
Enenra: a smoke monster =]]
User(s) browsing this thread: 2 Guest(s)