01-21-2017, 01:35 PM
Azgodeth
Ninja Geisha


Posts: 531
Joined: Apr 2015
Reputation: 35
RE: Yokai
100% yes! add them wandering around in random places and occasionally drop those masks.
also yes to the other critters. glowing balls of light would be easy and you can use the blue oni's size for the other guy. could make it easyer to transfer a skin onto him possibly?
01-21-2017, 06:25 PM
RE: Yokai
These glowing balls (Hitodama) won't drop mask, but collectibles to complete. (I hope).

They will also have their animations and their skills.

I will lunch a contest soon for creatures then.

For the Hyosube, it will be a little bit bigger than blue onies probably, not sure yet. But I think yes it is possible.
---
No longer active Kanji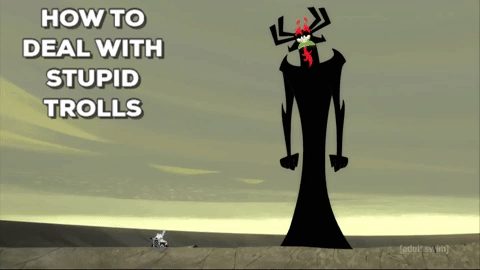 Check out my personnal website. RyuKanji loved it.

Serial pranker and rickroller since 2013
01-23-2017, 05:11 AM
Tendril
Tentacles Overlord


Posts: 117
Joined: Apr 2015
Reputation: 10
RE: Yokai
lol, hyosube will throw cabbage instead of rocks
01-24-2017, 11:16 AM
RE: Yokai
(01-21-2017 06:25 PM)

MasaruKanji Wrote: These glowing balls (Hitodama)
I hope it will appear only in the cemeteries. I think in the game should be a territorial monsters like Kappa on the swamp.
Also draw only sketch (yes, I'm too lazy) monkey yokai Hihi, in wiki written that color is black, but depict white with red paws, red muzzle and yellow eyes. It lives in the mountains, as I remember the temples in the game are in the mountains.
http://yokai.com/hihi/
01-24-2017, 10:48 PM
PikuChan
Pikustan People


Posts: 304
Joined: Jun 2016
Reputation: 16
RE: Yokai
(01-21-2017 05:22 AM)

MasaruKanji Wrote: Suggested by Rugedeth

Hannya concept (perhaps new creature to fight)

http://yokai.com/hannya/

Incoming in different colors





Next concepts in production.

http://yokai.wikia.com/wiki/Hyosube


http://yokai.wikia.com/wiki/Hitodama


I have the feeling a creature contest would be nice.
seems i would buy this outfit because it had kimono
---
Happy Chinese New Year...

*changing uniform*

04-13-2017, 06:53 PM
RE: Yokai
I also have a suggestion. How about a yokai that unlike the usual yokai that you're going to add so far, maybe a yokai that dons the same get-up as us but with the difference being the usual features similar to the other yokai? Like a pair of oni horns, sharpened claws, a lizard's tail, otherworldy creature eyes(In my case, dragon eyes.), and glowing tattoos? That'll be interesting.
User(s) browsing this thread: 1 Guest(s)